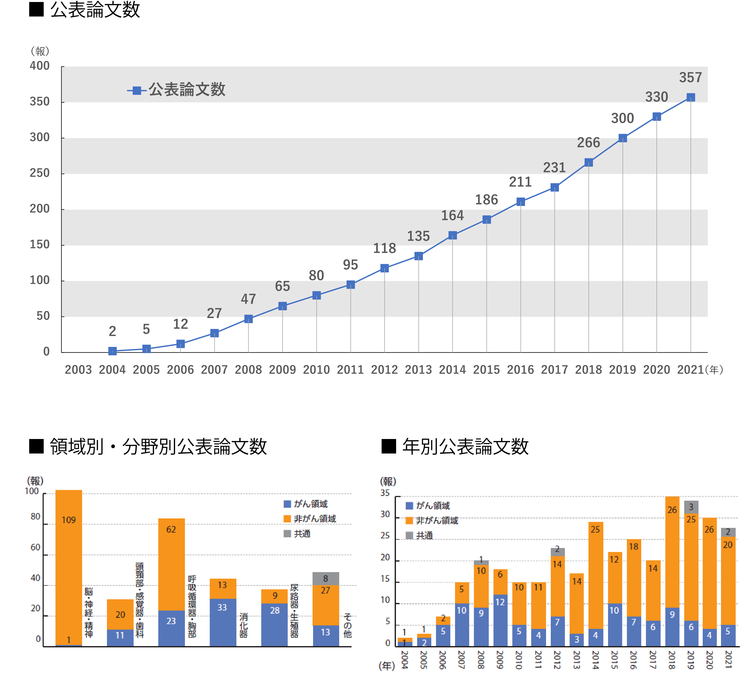 No.
書誌事項
関連
記事
1
Matsumoto S, Shimodozono M, Noma T, Miyara K, Onoda T, Ijichi R, Shigematsu T, Satone A, Okuma H, Seto M, Taketsuna M, Kaneda H, Matsuo M, Kojima S, and the RALLY Trial Investigators.
Effect of Functional Electrical Stimulation in Convalescent Stroke Patients: A Multicenter, Randomized Controlled Trial.
J Clin Med. 2023 Apr 1;12(7):2638. doi: 10.3390/jcm12072638.
2
Ozaki T, Yamagami H, Morimoto M, Hatano T, Oishi H, Haraguchi K, Yoshimura S, Sugiu K, Iihara K, Matsumaru Y, Matsumoto Y, Satow T, Hayakawa M, Sakai C, Miyamoto S, Kitagawa K, Daimon T, Kagimura T, Sakai N.
Short- versus long-term Dual AntiPlatelet Therapy for Stent-Assisted treatment of CErebral aneurysm (DAPTS ACE): a multicenter, open-label, randomized clinical trial.
J Neurointerv Surg. 2023 Apr 17;jnis-2022-019867. doi: 10.1136/jnis-2022-019867.
3
Miyakoshi A, Nakatani E, Kaneda H, Hawke P, Sasaki H, Urano T, Miyachi Y.
Administration of Tranexamic Acid After Burr Hole Craniotomy Reduced Postoperative Recurrence of Chronic Subdural Hematoma in a Japanese Regional Population.
Neurosurgery. 2023 Jun 8. doi: 10.1227/neu.0000000000002558.
4
Otsu Y, Hatakeyama M, Kanayama T, Akiyama N, Ninomiya I, Omae K, Kato T, Onodera O, Fukushima M, Shimohata T, Kanazawa M.
Oxygen-Glucose Deprived Peripheral Blood Mononuclear Cells Protect Against Ischemic Stroke.
Neurotherapeutics. 2023 Jun 19. doi: 10.1007/s13311-023-01398-w.
5
Nakamura Y, Kim R, Nishiyama K, Kikuchi T, Ishikawa I, Aoki H.
Efficacy and safety of a transdermal donepezil patch in patients with mild-to-moderate Alzheimer's disease: A 24-week, randomized, multicenter, double-blind, parallel group, non-inferiority study.
Geriatr Gerontol Int. 2023 Apr;23(4):275-281. doi: 10.1111/ggi.14566.
6
Ohata E, Nakatani E, Kaneda H, Fujimoto Y, Kiyoshi Tanaka K, Takagi A.
Use of the Shizuoka Hip Fracture Prognostic Score (SHiPS) to Predict Long-Term Mortality in Patients With Hip Fracture in Japan: A Cohort Study Using the Shizuoka Kokuho Database.
JBMR Plus. 2023 Apr 5;7(6):e10743. doi: 10.1002/jbm4.10743.
7
Iwasa M, Kato H, Iwashita K, Yamakage H, Kato S, Saito S, Ihara M, Nishimura H, Kawamoto A, Suganami T, Tanaka M, Satoh-Asahara N.
Taxifolin Suppresses Inflammatory Responses of High-Glucose-Stimulated Mouse Microglia by Attenuating the TXNIP-NLRP3 Axis.
Nutrients. 2023 Jun 13;15(12):2738. doi: 10.3390/nu15122738.
8
Ozaki T, Yamagami H, Morimoto M, Imamura H, Hatano T, Oishi H, Haraguchi K, Yoshimura S, Satow T, Sugiu K, Iihara K, Matsumaru Y, Hayakawa M, Matsumoto Y, Sakai C, Miyamoto S, Kitagawa K, Kagimura T, Sakai N.
Relation between duration of dual antiplatelet therapy and risk of ischemic stroke after stent-assisted treatment of cerebral aneurysm (DAPTS ACE-registry)
J Neurointerv Surg. 2023 Jul 11;jnis-2023-020495. doi: 10.1136/jnis-2023-020495.
No.
書誌事項
関連
記事
1
Matsumura M, Hasegawa K, Oba M, Yamaguchi K, Uetake H, Yoshino T, Morita S, Takahashi K, Unno M, Shimada Y, Muro K, Matsuhash N, Mori M, Baba H, Shimada M, Mise Y, Kawaguchi o, Kagimura T, Ishigure K,Saiura A, Sugihara K, Kokudo N.
A randomized controlled trial of surgery and postoperative modified FOLFOX6 versus surgery and perioperative modified FOLFOX6 plus cetuximab in patients with KRAS wild-type resectable colorectal liver metastases: EXPERT study.
Langenbecks Arch Surg. 2022 Jun;407(4):1345-1356. doi: 10.1007/s00423-022-02434-7.

2
Nishida T, Sato S, Ozaka M, Nakahara Y, Komatsu Y, Kondo M, Cho H, Hirota S, Kagimura T, Kurokawa Y, Kitagawa Y; STAR ReGISTry Investigators.
Long-term adjuvant therapy for high-risk gastrointestinal stromal tumors in the real world.
Gastric Cancer. 2022 Sep;25(5):956-965. doi: 10.1007/s10120-022-01310-z.
3
Kikawa Y, Kotake T, Tsuyuki S, Kang Y, Takahara S, Fujimoto Y, Yamashiro H, Yoshibayashi H, Takada M, Yasuoka R, Nakatsukasa K, Yamagami K, Suwa H, Okuno T, Nakayama I, Kato T, Ogura N, Moriguchi Y, Ishiguro H, Kagimura T, Taguchi T, Sugie T, Toi M.
Effectiveness of eribulin as first-line or second-line chemotherapy for HER2-negative hormone-resistant advanced or metastatic breast cancer: findings from the multi-institutional, prospective, observational KBCRN A001: E-SPEC study.
Breast Cancer. 2022 Sep;29(5):796-807. doi: 10.1007/s12282-022-01357-x.
4
Sugimoto M, Kato T, Tohi Y, Shimizu Y, Matsumoto R, Inoue T, Takezawa Y, Masui K, Sasaki H, Hirama H, Saito S, Egawa S, Kamoto T, Teramukai S, Kojima S, Kikuchi T and Kakehi Y.
Enzalutamide in patients with non‑metastatic castration‑resistant prostate cancer after combined androgen blockade for recurrence following radical treatment in Japan (Japanese research castration‑resistant prostate cancer‑enzalutamide: JCASTRE‑zero)-a prospective single‑arm interventional study.
BMC Urol. 2022 Sep 14;22(1):151. doi: 10.1186/s12894-022-01096-3.
5
Higashiyama T, Sugino K, Hara H, Ito KI, Nakashima N, Onoda N, Tori M, Katoh H, Kiyota N, Ota I, Suganuma N, Hibi Y, Nemoto T, Takahashi S, Yane K, Ioji T, Kojima S, Kaneda H, Sugitani I, Tahara M.
Phase II study of the efficacy and safety of lenvatinib for anaplastic thyroid cancer (HOPE).
Eur J Cancer. 2022 Sep;173:210-218. doi: 10.1016/j.ejca.2022.06.044.
6
Yamauchi J, Tanabe K, Sato T, Nakagawa M, Matsuura E, Tsuboi Y, Tamaki K, Sakima H, Ishihara S, Ohta Y, Matsumoto N, Kono K, Yagishita N, Araya N, Takahashi K, Kunitomo Y, Nagasaka M, Coler-Reilly A, Hasegawa Y, Araujo A, Jacobson S, Grassi MFR, Galvão-Castro B, Bland M, Taylor GP, Martin F, Yamano Y.
Efficacy of Corticosteroid Therapy for HTLV-1-Associated Myelopathy: A Randomized Controlled Trial (HAMLET-P).
Viruses. 2022 Jan 12;14(1):136. doi: 10.3390/v14010136.
7
Hagimori M, Hara F, Mizuyama N, Fujino T, Saji H, Mukai T.
High-Affinity Ratiometric Fluorescence Probe Based on 6-Amino-2,2'-Bipyridine Scaffold for Endogenous Zn 2+ and Its Application to Living Cells.
Molecules. 2022 Feb 14;27(4):1287. doi: 10.3390/molecules27041287.
8
Ogawa Y, Okinaka Y, Kikuchi-Taura A, Saino O, Tani-Yokoyama A, Masuda S, Komatsu-Horii M, Ikemoto Y, Kawamoto A, Fukushima M, Taguchi A.
Pre-Clinical Proof of Concept:Intra-Carotid Injection of Autologous CD34-Positive Cells for Chronic Ischemic Stroke.
Front Med (Lausanne). 2022 Mar 11;9:681316. doi: 10.3389/fmed.2022.681316.
9
Masui T, Ito T, Komoto I, Kojima S, Kasai Y, Tanabe M, Hara K, Hirano S, Okusaka T, Ichikawa Y, Kinugasa Y, Kokudo N, Kudo A, Sakurai A, Sugihara K, Date H, Haruma K, Hijioka S, Hirata K, Yamano H, Sakamine M, Kikuchi T, Fukushima M, Imamura M, Uemoto S.
Nationwide registry for patients with neuroendocrine neoplasm of pancreas, gastrointestinal tract, lungs, bronchi, or thymus in Japan.
Int J Clin Oncol. 2022 May;27(5):840-849. doi: 10.1007/s10147-022-02130-y.

10
Kuwabara A, Nakatani E, Tsugawa N, Nakajima H, Sasaki S, Kohno K, Uenishi K, Takenaka M, Takahashi K, Maeta A, Sera N, Kaimoto K, Iwamoto M, Kawate H, Yoshida M, Tanaka K.
Development of a predictive model for vitamin D deficiency based on the vitamin D status in young Japanese women: A study protocol.
PLoS One. 2022 Mar 10;17(3):e0264943. doi: 10.1371/journal.pone.0264943.
11
Matsushita T, Matsumoto T, Araki D, Nagai K, Hoshino Y, Niikura T, Kawamoto A, Go MJ, Kawamata S, Fukushima M, Kuroda R.
A phase I/IIa clinical trial of third-generation autologous chondrocyte implantation (IK-01) for focal cartilage injury of the knee.
Asia Pac J Sports Med Arthrosc Rehabil Technol. 2022 Mar 28;28:6-12. doi: 10.1016/j.asmart.2022.03.004.
12
Oki R, Izumi Y, Fujita K, Miyamoto R, Nodera H, Sato Y, Sakaguchi S, Nokihara H, Kanai K, Tsunemi T, Hattori N, Hatanaka Y, Sonoo M, Atsuta N , Sobue G, Shimizu T, Shibuya K , Ikeda K, Kano O, Nishinaka K, Kojima Y, Oda M, Komai K, Kikuchi H, Kohara N, Urushitani M, Nakayama Y, Ito H, Nagai M, Nishiyama K, Kuzume D, Shimohama S, Shimohata T, Abe K, Ishihara T, Onodera O, Isose S, Araki N, Morita M, Noda K, Toda T, Maruyama H, Furuya H, Teramukai S, Kagimura T, Noma K, Yanagawa H, Kuwabara S, Kaji R.
Efficacy and Safety of Ultrahigh-Dose Methylcobalamin in Early-Stage Amyotrophic Lateral Sclerosis: A Randomized Clinical Trial.
JAMA Neurol. 2022 Jun 1;79(6):575-583. doi: 10.1001/jamaneurol.2022.0901.
13
Fujita Y, Kawamoto A.
Therapeutic Angiogenesis Using Autologous CD34-Positive Cells for Vascular Diseases.
Annals of Vascular Diseases 2022; 15(4):241-252. doi: 10.3400/avd.ra.22-00086
14
Koga T, Sato S, Hagimori N, Yamamoto H, Ishimura M, Yasumi T, Kirino Y, Ikeda K, Yachie A, Migita K, Kishida D, Atsumi T, Kawakami A.
A randomised, double-blind, placebo-controlled phase III trial on the efficacy and safety of tocilizumab in patients with familial Mediterranean fever.
Clin Exp Rheumatol. 2022 Sep;40(8):1535-1542. doi: 10.55563/clinexprheumatol/fgx9vv.
15
Kojima S, Kikuchi T, Kakei Y, Kowa H, Yamamoto Y, Kajita H, Osaki T, Fukushima M, Kayano R, Nagai Y.
Implication of using cognitive function-related simple questions to stratify the risk of long-term care need: population-based prospective study in Kobe, Japan.
Health Res Policy Syst. 2022 Nov 29;20(Suppl 1):120. doi: 10.1186/s12961-022-00920-4.
16
Ogata H, Fukagawa M, Hirakata H, Kagimura T, Akizawa T; LANDMARK Investigators and Committees.
Effect of lanthanum carbonate and calcium carbonate on the progression of coronary artery calcification among hemodialysis patients with vascular calcification risk: a randomized controlled trial.
Clin Exp Nephrol. 2022 Dec;26(12):1223-1232. doi: 10.1007/s10157-022-02270-5.
17
Inoue T, Fu B, Nishio M, Tanaka M, Kato H, Tanaka M, Itoh M, Yamakage H, Ochi K, Ito A, Shiraki Y, Saito S, Ihara M, Nishimura H, Kawamoto A, Inoue S, Saeki K, Enomoto A, Suganami T and Satoh-Asahara N.
Novel Therapeutic Potentials of Taxifolin for Obesity-Induced Hepatic Steatosis,Fibrogenesis, and Tumorigenesis.
Nutrients 2023, 15(2), 350. doi.org/10.3390/nu15020350
18
Katayama N, Yorozu A, Kikuchi T, Higashide S, Masui K, Kojima S, Saito S.
Biochemical outcomes and toxicities in young men with prostate cancer after permanent iodine-125 seed implantation: Prospective cohort study in 6662 patients.
Brachytherapy. 2023 Jan 2;S1538-4721(22)00385-3. doi: 10.1016/j.brachy.2022.12.001
19
Karamouza E, Glasspool RM, Kelly C, Lewsley L-A, Carty K, Kristensen GB, Ethier J-L, Kagimura T, Yanaihara N, Cecere SC, You B, Boere IA, Pujade-Lauraine E, Ray-Coquard I, Proust-Lima C, Paoletti X.
CA-125 Early Dynamics to Predict Overall Survival in Women with Newly Diagnosed Advanced Ovarian Cancer Based on Meta-Analysis Data.
Cancers (Basel). 2023 Mar 17;15(6):1823. doi: 10.3390/cancers15061823.
20
Tanaka K, Chamoto K, Saeki S, Hatae R, Ikematsu Y, Sakai K, Ando N, Sonomura K, Kojima S, Taketsuna M, Kim YoungHak, Yoshida H, Ozasa H, Sakamori Y, Hirano T, Matsuda F, Hirai T, Nishio K, Sakagami T, Fukushima M, Nakanishi Y, Honjo T, Okamoto I.
Combination bezafibrate and nivolumab treatment of patients with advanced non-small cell lung cancer
Sci Transl Med. 2022 Dec 14;14(675):eabq0021. doi: 10.1126/scitranslmed.abq0021.
21
Yoshihara K,Baba T,Tokunaga H,Nishino K,Sekine M,Takamatsu S,Matsumura N,Yoshida H,Kajiyama H,Shimada M,Kagimura T,Oda K,Sasajima Y,Yaegashi N,Okamoto A,Sugiyama T,Enomoto T.
Homologous Recombination Inquiry Through Ovarian Malignancy Investigations: JGOG3025 study.
Cancer Sci. 2023 Feb 6. doi: 10.1111/cas.15747.
22
Haji S, Fujita K, Oki R, Osaki Y, Miyamoto R, Morino H, Nagano S, Atsuta N, Kanazawa Y,
Matsumoto Y, Arisawa A, Kawai H, Sato Y, Sakaguchi S, Yagi K, Hamatani T, Kagimura T,
Yanagawa H, Mochizuki H, Doyu M, Sobue G, Harada M, Izumi Y
An Exploratory Trial of EPI-589 in Amyotrophic Lateral Sclerosis (EPIC-ALS): Protocol for a Multicenter, Open-Labeled, 24-Week, Single-Group Study.
JMIR Res Protoc. 2023 Jan 30;12:e42032. doi: 10.2196/42032.
23
Nagata K, Horie T, Chohnabayashi N, Jinta T, Tsugitomi R, Shiraki A, Tokioka F, Kadowaki T, Watanabe A, Fukui M, Kitajima T, Sato S, Tsuda T, Kishimoto N, Kita H, Mori Y, Nakayama M, Takahashi K, Tsuboi T, Yoshida M, Hataji O, Fuke S, Kagajo M, Nishine H, Kobayashi H, Nakamura H, Okuda M, Tachibana S, Takata S, Osoreda H, Minami K, Nishimura T, Ishida T, Terada J, Takeuchi N, Kohashi Y, Inoue H, Nakagawa Y, Kikuchi T, Tomii K.
Home High-Flow Nasal Cannula Oxygen Therapy for Stable Hypercapnic COPD: A Randomized Clinical Trial.
Am J Respir Crit Care Med. 2022 Dec 1;206(11):1326-1335. doi: 10.1164/rccm.202201-0199OC.
No.
書誌事項
1
Shiozawa M, Ueno H, Shiomi A, Kim NK, Kim JC, Tsarkov P, Grützmann R, Dulskas A, Liang JT, Samalavičius N, West N, Sugihara K.
Study protocol for an International Prospective Observational Cohort Study for Optimal Bowel Resection Extent and Central Radicality for Colon Cancer (T-REX Study).
Jpn J Clin Oncol. 2021 Jan 1;51(1):145-155. doi: 10.1093/jjco/hyaa115.
2
Ueno H, Ishiguro M, Nakatani E, Ishikawa T, Uetake H, Murotani K, Matsui S, Teramukai S, Sugai T, Ajioka Y, Maruo H, Kotaka M, Tsujie M, Munemoto Y, Yamaguchi T, Kuroda H, Fukunaga M, Tomita N, Sugihara K.
Prognostic value of desmoplastic reaction characterisation in stage II colon cancer: prospective validation in a Phase 3 study (SACURA Trial).
Br J Cancer. 2021 Mar;124(6):1088-1097. doi: 10.1038/s41416-020-01222-8.
3
Shinozaki K, Yamada T, Nasu J, Matsumoto T, Yuasa Y, Shiraishi T, Nagano H, Moriyama I, Fujiwara T, Miguchi M, Yoshida R, Nozaka K, Tanioka H, Nagasaka T, Kurisu Y, Kobayashi M, Tsuchihashi K, Inukai M, Kikuchi T, Nishina T.
A phase II study of FOLFOXIRI plus bevacizumab as initial chemotherapy for patients with untreated metastatic colorectal cancer: TRICC1414 (BeTRI).
Int J Clin Oncol. 2021 Feb;26(2):399-408. doi: 10.1007/s10147-020-01811-w.
4
Saito K, Sato Y, Nakatani E, Kaneda H, Yamamoto S, Miyachi Y, Itoh H.
Statin exposure and pancreatic cancer incidence: A Japanese regional population-based cohort study, the Shizuoka Study.
Cancer Prev Res (Phila). 2021 Sep;14(9):863-872. doi: 10.1158/1940-6207.CAPR-21-0123.
5
Kaneda H, Sawa K, Daga H, Okada A, Nakatani Y, Atagi S, Okishio K, Tani Y, Matsumoto Y, Ogawa K, Nakahama K, Izumi M, Mitsuoka S, Kawaguchi T.
Phase 1b study of ramucirumab in combination with erlotinib or osimertinib for untreated EGFR-mutated non-small cell lung cancer patients with asymptomatic brain metastases.
Invest New Drugs. 2021 Dec;39(6):1598-1603. doi: 10.21203/rs.3.rs-533997/v1.
6
Zhou B, Kojima S, Kawamoto A, Fukushima M.
COVID-19 pathogenesis, prognostic factors and treatment strategy: urgent recommendations.
J Med Virol. 2021 May;93(5):2694-2704. doi: 10.1002/jmv.26754.
7
Yamashita S, Arai H, Bujo H, Masuda D, Ohama T, Ishibashi T, Yanagi K, Doi Y, Nakagawa S, Yamashiro K, Tanabe K, Kita T, Matsuzaki M, Saito Y, Fukushima M, Matsuzawa Y; PROSPECTIVE Study Group.
Probucol Trial for Secondary Prevention of Atherosclerotic Events in Patients with Coronary Heart Disease (PROSPECTIVE).
J Atheroscler Thromb. 2021 Feb 1;28(2):103-123. doi: 10.5551/jat.55327.
8
Hayashi T, Kato H, Tanabe K, Nangaku M, Hirakata H, Wada T, Sato H, Yamazaki Y, Masaki T, Kagimura T, Yamamoto H, Hase H, Kamouchi M, Imai E, Mizuno K, Iwasaki M, Akizawa T, Tsubakihara Y, Maruyama S, Narita I.
Initial responsiveness to darbepoetin alfa and its contributing factors in non-dialysis chronic kidney disease patients in Japan.
Clin Exp Nephrol. 2021 Feb;25(2):110-119. doi: 10.1007/s10157-020-01969-7.
9
Hagimori N, Koga T, Takemori S, Hosogaya N, Fukushima C, Yamamoto H, Kawakami A, the FMF Project Team.
Successful Strategies to Recruit Patients with Familial Mediterranean Fever for a Multicenter Clinical Trial.
Rinsho yakuri/Japanese Journal of Clinical Pharmacology and Therapeutics. 2021; 52. 1: 3-7. doi: 10.3999/jscpt.52.3.
10
Tago M, Katsuki NE, Yaita S, Nakatani E, Yamashita S, Oda Y, Yamashita SI.
High inter-rater reliability of Japanese bedriddenness ranks and cognitive function scores: a hospital-based prospective observational study.
BMC Geriatr. 2021 Mar 9;21(1):168. doi: 10.1186/s12877-021-02108-x.
11
Hachisuka K, Ochi M, Kikuchi T, Saeki S.
Clinical effectiveness of peroneal nerve functional electrical stimulation in chronic stroke patients with hemiplegia (PLEASURE): A multicentre, prospective, randomised controlled trial.
Clin Rehabil. 2021 Mar;35(3):367-377. doi: 10.1177/0269215520966702.
12
Kanemaru SI, Kanai R, Omori K, Yamamoto N, Okano T, Kishimoto I, Ogawa K, Kanzaki S, Fujioka M, Oishi N, Naito Y, Kakehata S, Nakamura H, Yamada S, Omae K, Kawamoto A, Fukushima M.
Multicenter phase III trial of regenerative treatment for chronic tympanic membrane perforation.
Auris Nasus Larynx. 2021 Dec;48(6):1054-1060. doi: 10.1016/j.anl.2021.02.007.
13
Narisawa H, Inoue Y, Kobayashi M, Okajima I, Kikuchi T, Kagimura T, Matsui K, Inada K, Mishima K.
Development and validation of the Benzodiazepine Hypnotics Withdrawal Symptom Scale (BHWSS)based on item response theory.
Psychiatry Res. 2021 Jun;300:113900. doi: 10.1016/j.psychres.2021.113900.
14
Ogata H, Fukagawa M, Hirakata H, Kagimura T, Fukushima M, Akizawa T, LANDMARK Investigators and Committees.
Effect of Treating Hyperphosphatemia with Lanthanum Carbonate vs Calcium Carbonate on Cardiovascular Events in Patients with Chronic Kidney Disease on Hemodialysis: The LANDMARK Randomized Clinical Trial .
JAMA. 2021 May 18;325(19):1946-1954. doi: 10.1001/jama.2021.4807
15
Arai H, Bujo H, Masuda D, Ishibashi T, Nakagawa S, Tanabe K, Kagimura T, Kang HJ, Kim MH, Sung J, Kim SH, Kim CH, Park JE, Ge J, Oh BH, Kita T, Saito Y, Fukushima M, Matsuzawa Y, Yamashita S.
Integrated Analysis of Two Probucol Trials for the Secondary Prevention of Atherosclerotic Cardiovascular Events: PROSPECTIVE and IMPACT.
J Atheroscler Thromb. 2022 Jun 1;29(6):850-865. doi: 10.5551/jat.62821.
16
Komai S, Inatomi T, Nakamura T, Ueta M, Horiguchi G, Teramukai S, Kimura Y, Kagimura T, Fukushima M, Kinoshita S, Sotozono C.
Long-term outcome of cultivated oral mucosal epithelial transplantation for fornix reconstruction in chronic cicatrizing diseases.
Br J Ophthalmol. 2022 Oct;106(10):1355-1362. doi: 10.1136/bjophthalmol-2020-318547.
17
Bouayed J, Hefeng FQ, Desai MS, Zhou B, Rashi T, Soulimani R, Bohn T.
Anti-pandemic lessons and altruistic behavior from major world religions at the time of COVID-19.
Brain Behav Immun. 2021 Jul;95:4-6. doi: 10.1016/j.bbi.2021.04.023.
18
Hagimori M, Karimine Y, Mizuyama N, Hara F, Fujino T, Saji H, Mukai T.
Selective Cadmium Fluorescence Probe Based on Bis-heterocyclic Molecule and its Imaging in Cells.
J Fluoresc. 2021, 31:1161–1167. doi: 10.1007/s10895-021-02748-7.
19
Nagai Y, Kojima S, Kowa H, Yamamoto Y, Kajita H, Osaki T, Kakei Y, Kothari KU, Kayano R.
Kobe project for the exploration of newer strategies to reduce the social burden of dementia: a study protocol of cohort and intervention studies.
BMJ Open. 2021 Jun 18;11(6):e050948. doi: 10.1007/s10895-021-02748-7.
20
Nakai H, Fujita Y, Masuda S, Komatsu M, Tani A, Okita Y, Okada K and Kawamoto A.
Intravenous injection of adult human bone marrow mesenchymal stromal cells attenuates spinal cord ischemia/reperfusion injury in a murine aortic arch crossclamping model.
JTCVS Open. 2021 Sep;7:23-40. doi: 10.1016/j.xjon.2021.06.008
21
Matsuda T, Ohura N, Mineta K, Ho M, Kaku I, Ishii K, Inoue M, Ichioka S, Tanaka R, Kawamoto A, Terashi H, Kishi K, Kobayashi Y; Guidance Development Committee for Clinical Trial Protocols for Chronic Wound Treatment Medical Devices.
Hard-to-heal wound treatment medical devices: clinical trial protocol in Japan.
J Wound Care. 2021 Aug 2;30(8):666-676. doi: 10.12968/jowc.2021.30.8.666.
22
Sato Y, Iwai R, Fukushima M, Nakayama Y.
Involvement of somatic stem cells in encapsulation of foreign-body reaction in canine subcutaneous Biotube tissue formation.
J Biosci Bioeng. 2021 Nov;132(5):524-530. doi: 10.1016/j.jbiosc.2021.07.003.
23
Pannee J, Shaw LM, Korecka M, Waligorska T, Teunissen CE, Stoops E, Vanderstichele HMJ, Mauroo K, Verberk IMW, Keshavan A, Pesini P, Sarasa L, Pascual-Lucas M, Fandos N, Allué JA, Portelius E, Andreasson U, Yoda R, Nakamura A, Kaneko N, Yang SY, Liu HC, Palme S, Bittner T, Mawuenyega KG, Ovod V, Bollinger J, Bateman RJ, Li Y, Dage JL, Stomrud E, Hansson O, Schott JM, Blennow K, Zetterberg H.
The global Alzheimer's Association round robin study on plasma amyloid β methods
Alzheimers Dement (Amst). 2021 Oct 14;13(1):e12242. doi: 10.1002/dad2.12242.
24
Sanuki T, Nishimura T, Aburada T, Fukushima M.
Titanium bridge modification for type 2 thyroplasty to improve device mechanical & safety performance.
Auris Nasus Larynx. 2022 Jun;49(3):460-467. doi: 10.1016/j.anl.2021.10.011.
25
Hagimori M, Mizuyama N, Nishimura Y, Hara F, Tanaka K, Tominaga Y.
Stereoselective one-pot synthesis of multi-substituted (2Z,4E)-2,4-dienamides from ketene dithioacetal and their solid-state fluorescence.
Res Chem Intermed. 2021; 47:4525–4536. doi: 10.1021/acs.orglett.7b03545.
26
Kinoshita F, Yokota I, Mieno H, Ueta M, Bush J, Kinoshita S, Sueki H, Asada H, Morita E, Fukushima M, Sotozono C, Teramukai S, Japanese Research Committee on Severe Cutaneous Adverse Reaction.
Multi-state model for predicting ocular progression in acute Stevens-Johnson syndrome/toxic epidermal necrolysis.
PLoS One. 2021 Dec 23;16(12):e0260730. doi: 10.1371/journal.pone.0260730.
27
Nakajima M, Yamada S, Miyajima M, Kawamura K, Akiba C, Kazui H, Mori E, Ishikawa M, SINPHONI-2 Investigators.
Tap-test can predict cognitive improvement in patients with iNPH–Results from the multicenter prospective studies SINPHONI-1 &-2.
Front Neurol. 2021 Nov 2;12:769216. doi: 10.3389/fneur.2021.769216.